Know your minimum employment rights and responsibilities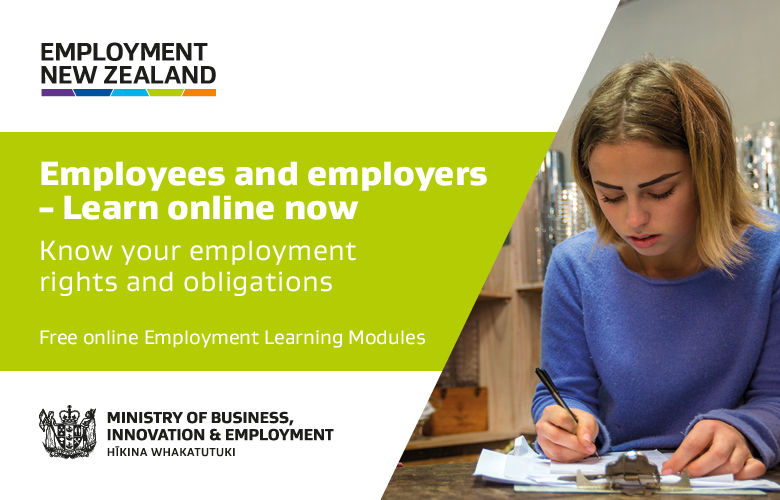 Online Employment Learning modules have just been launched by Employment New Zealand, part of the Ministry of Business, Innovation and Employment.
For our hiring managers…
The six employer modules take you through essential employment information from what must be in employment agreements to a quick guide on annual leave/holidays obligations.
For new employers, these are a great way to find out everything they need to know about their responsibilities. You can start today by visiting employment.elearning.ac.nz
For our employees…
Another six modules have been created for employees, to help them understand their minimum rights. The modules are a handy resource for employee inductions and for current employees, keen to get up to speed on their minimum rights.
It's important to start any employment relationship on the right foot and these modules help to identify and mitigate any misunderstandings at the outset.
Get your employees to complete these free online modules, particularly those employees who are new to work or new to New Zealand.
There's plenty more on employment agreements and other important topics in the online modules, which can be found on the Employment New Zealand website here employment.elearning.ac.nz
Employment agreements modules:
One of the most important modules for both employers and employees are employment agreements.
Employment agreements give both parties clarity on what's expected of each other and the key employee and employer rights and obligations. It also helps you to understand what the job involves, the working conditions and processes to use when a problem arises.