CleanNZ Expo - POSTPONED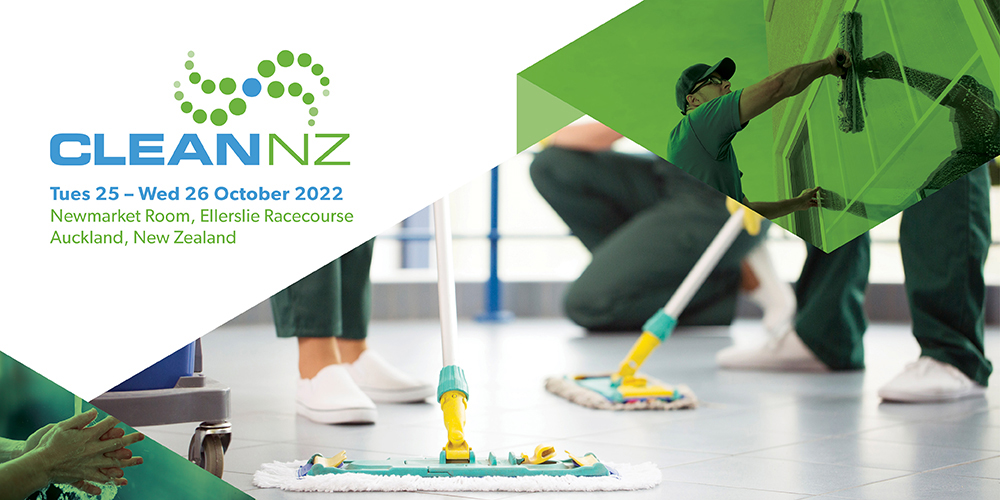 In light of the current COVID-19 situation in Auckland and in response to ongoing restrictions we have made the decision to postpone the CleanNZ Expo. We remain as determined as ever to deliver a bigger and better event for the industry and its stakeholders.

The Expo will now take place on Tuesday 25th - Wednesday 26th October 2022 at the Ellerslie Event Centre in Auckland.

The CleanNZ Expo is a national event and a time when the industry, as well as related industries can come together to share their experiences and insight as well as showcase their latest products, services and innovations.

Delivering an event like this takes an enormous amount of planning and dedication from everyone involved. We would especially like to thank all exhibitors and sponsors for your patience and support throughout these challenging times. Our focus is the health and safety of our exhibitors, their staff as well as speakers and attendees. We also want to ensure we are putting forward the best possible expo for all those involved and ensure that those nationally have a chance to participate and attend.

Watch this space in the coming weeks to find out more information on BSCNZ CleanSweep™ awards.

We look forward to welcoming you to the rescheduled CleanNZ Expo in October 2022.

Please note that all current bookings for the scheduled show in March 2022 will be transferred to the new show dates.